Span:

76

in (

1930

mm)
Area:

628

sq in
Airfoil:

Symmetrical

Length:

50

in. (

1270

mm)
Flying Weight (Dry):

5.5-6

lbs (

3182

-

3523

g)
Engine:
.

45-.61

cu in. (

7.4

-

10

cc).

VMX

-

47

PRO or

VMX-61PRO

Recommended. For High Performance use

VMX

-

61

PRO
Radio:
4

-5

ch with

5-7

servos

. Use 4ch/5Sx for basic, no flaperons, no flaps. Use 5ch Computer/5Sx for flaperons. Use 5ch/5-6Sx for flaps. Use 6ch/5-6Sx for flaperons and flaps.

Main Gear:

Heavy Duty

Retracts:
na
Cowl:
Fibreglass

Release Date

:
200

2 09 27

DETAILED INFO

.
The VMAR TOMAHAWK 45-60 SEMISCALE ARF ECS is a near scale rendition of the famous Piper low wing trainer used by flight schools around the world for more than 20 years!
The new VMAR TOMAHAWK 45-60 SEMISCALE ARF ECS utilizes the revolutionary Ultratough POLYCOTE ECS Enhanced Covering System.
What is POLYCOTE ECS?
POLYCOTE ECS is a brand new Enhanced Covering System engineered in Canada specifically for use only on VMAR ARF models!
POLYCOTE ECS is a complete proprietary system that utilizes Ultratough Polyester, enhanced graphics and detailing inside the covering and very minimal Sure Seal Seams to produce a totally fuel proof, high strength, lightweight, ultra durable covering.
POLYCOTE ECS is toughest polyester based system ever used on a model! The graphics and detailing are inside the POLYCOTE... not stuck on top! No Decals! No Layers! No Strips! No Stripes! No Drag!
The new VMAR TOMAHAWK 45-60 SEMISCALE ARF ECS utilizes POLYCOTE ECS to ensure that you have the best in covering and that the detailed graphics stays looking as good as new for the life of the model!
For more information please click on the POLYCOTE ECS Logo below.
POLYCOTE ECS... Only from VMAR Manufacturing!
Affordable RC Products... Engineered by Modellers... for Modellers!
Looks like the real thing!

(Click on Image for HiRes Version)

With Pre-installed Cockpit, Pilot and Canopy !

(Click on Image for HiRes Version)
In addition to using POLYCOTE ECS, nothing even comes close to the incredible scale detailing offered by VMAR!
Features:
All Wood Built Up Construction!

Pilot

and

instrument panel etc! All pre-installed!

Heavy Duty Landing Gear

included!
Scale Fibreglass Cowl!
Scale like rendition

of panel lines, rivets and graphics!

Pre-hinged Control Surfaces... Factory Installed and Pinned!

Control Rods pre-installed!

Ailerons AND Flaps included!

Full Color Illustrated Assembly Manual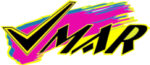 Quality Engineered by Modelers for Modelers!
Only from VMAR Manufacturing... setting the standard in Affordable RC products.
Includes: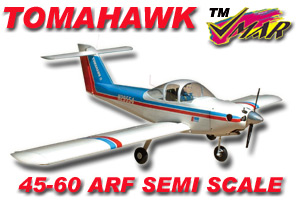 ©

Copyright. All rights reserved.
Prices, Specifications, Features and Availability subject to change without notice
Production Colors and Graphic Schemas may differ from that shown.
2004-05-16 12:20:43