The VMAR AERO SUBARU 06-15 ARF ECS is officially semi-scale but when you see the detailing you will think it's a miniature version of the real thing! Intended for either Electric or Glow Power the VMAR AERO SUBARU 06-15 ARF ECS has a flying weight of 23oz or less when equipped with micro servos. Perfect for a .09 Enya or similar glow engine or a 125-175w brushless motor. With a semi-symmetrical wing wing, mild dihedral and light wing loading the VMAR AERO SUBARU 06-15 ARF ECS is quick to assemble and easy to fly! Simple to transport and perfect for small fields. When equipped with a 1500 mAh 2cell LiPo battery and a brushless motor the VMAR AERO SUBARU 06-15 ARF ECS can fly for 30 minutes or more!
The new VMAR AERO SUBARU 06-15 ARF ECS is built using select light weight balsa, lite ply and other structural woods... no foam! To ensure that strength and precision is maximized, over 90% of the AERO SUBARU 06-15 is factory built using LASER CUT components... Truly a PRECISION ARF!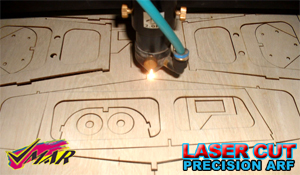 Best of all the VMAR AERO SUBARU 06-15 utilizes the revolutionary Ultratough POLYCOTE ECS Enhanced Covering System.
What is POLYCOTE ECS?
POLYCOTE ECS is a brand new Enhanced Covering System engineered in Canada specifically for use only on VMAR ARF models!
POLYCOTE ECS is a complete proprietary system that utilizes Ultratough Polyester, enhanced graphics and detailing inside the covering and very minimal Sure Seal Seams to produce a totally fuel proof, high strength, lightweight, ultra durable covering.
POLYCOTE ECS is toughest polyester based system ever used on a model! The graphics and detailing are inside the POLYCOTE... not stuck on top! No Decals! No Layers! No Strips! No Stripes! No Drag!
The new VMAR AERO SUBARU 06-15 ARF ECS utilizes POLYCOTE ECS to ensure that you have the best in covering and that the detailed graphics stays looking as good as new for the life of the model!
For more information please click on the POLYCOTE ECS Logo below.
POLYCOTE ECS... Only from VMAR Manufacturing!
Affordable RC Products... Engineered by Modellers... for Modellers!
High Visibility Graphics!

Covered with POLYCOTE ECS to give you a strikingly beautiful and high visiblity model without the need for decals! All the graphics are inside the covering!
In addition to using POLYCOTE ECS, nothing even comes close to the incredible attention to detail, completeness and quality provided by VMAR.
Features:
All Wood Built Up Construction! Extensive use of Light Weight Balsa and Lite Ply!

POLYCOTE ECS Enhanced Graphics System! All Graphics is inside the Covering!

Pre-hinged Control Surfaces... Factory Installed and Pinned!

Control Rods pre-installed!

Semi Symmetrical

Wing with Mild Dihedral for easy to fly stability!

Full Color Illustrated Assembly Manual

Very Complete High Quality Hardware Pack!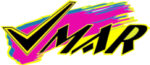 Quality Engineered by Modelers for Modelers!
Only from VMAR Manufacturing... setting the standard in Affordable RC products.
This is a hot item! Get your order in today!
Includes:
Dual Power Module firewalls for

both Electric or Glow Power installation!

Pre-installed Pushrods and Control Surfaces!

Metal CNC made Clevises!

Full Color

Assembly Manual

!

Pre-installed Canopy!

All Hardware!

Wheels!