The VMAR IN COWL "Pitt's Style" MUFFLER - nothing beats it!
If you've ever needed a low cost high performance Pitt's Style muffler for your .45 to .52 size engine... this is it! Our muffler fits our VMAX .46PRO and .52PRO and most popular .45 to .52 engines (see dimensions for compatibility). Better yet it weighs less than 3.5 oz and has been tuned to minimize RPM losses commonly found when using Pitts Mufflers. Testing on our VMAX .46PRO engine demonstrated only a 100 RPM loss when compared to the VMAX straight factory muffler!!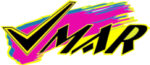 Quality Engineered by Modelers for Modelers!
Only from VMAR Manufacturing... setting the standard in Affordable RC products.
Part #:

VMA-MF126

Description:

IN COWL "Pitt's Style" MUFFLER

Engine Range:
.

45 - .52

cu. in.

Fits:

VMAX 46PRO, and

VMAX 52PRO, and

Other Popular .45-.52 Engines compatible with specifications listed below.

First Introduced:

20041021

Booking Orders as of:

20041021

Shipping Orders as of:

20041021

Dimensions:

Specifications within 3% as of 20041021

A = Threaded Hole:

.118 in. (3 mm)

B = Port Height:

.256 in. (6.5 mm)

C = Flange Height:

.531 in. (13.5 mm)

D = Flange Width:

1.772 in. (45 mm)

E = Mounting Holes Center to Center:

1.457 in. (37 mm)

F = Port Width:

.846 in. (21.5 mm)

G = Exhaust Inside Diameter:

.256 in. (6.5 mm)

H = Exhaust (Tube) Separation Center to Center:

1.378 in. (35 mm)

I = Overall Length:

4.015 in. (102 mm)

J = Exhaust (Tube) Distance from End:

.925 in. (23.5 mm)

K = Barrel Diameter:

1.614 in. (41 mm)

Overall Width with Flange & Exhaust Tubes:

3.149 in. (80 mm)

L = Exhaust (Tube) Length:

1.457 in. (37 mm)

Weight:

3.17 oz (90 g)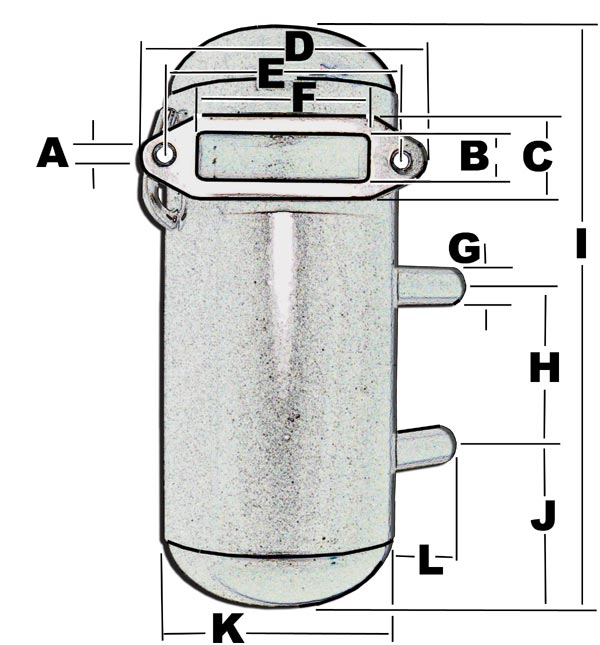 ©

Copyright. All rights reserved.
Prices, Specifications, Features and Availability subject to change without notice
Production Colors and Graphic Schemas may differ from that shown.
2006-09-22 19:30:54