Features:
All Wood Built Up Construction!

Fully Covered!

Ailerons, Elevator and Rudder pre-hinged, installed and pinned into place!

Fast Out of the Box! Faster into the Air!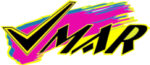 Quality Engineered by Modelers for Modelers!
Only from VMAR Manufacturing... setting the standard in Affordable RC products.
This is a hot item! Get your order in today!
Includes: