VMAR Dehavilland Beaver 60 Semiscale ARF.
Features:
Follows on the success of our famous 10 Foot Span Beaver 120 ARF!
Two piece symmetrical

"plug-in"

wing makes for easy transport!
Value Priced to give consumers more in a 60

-90

ARF Beaver that anyone else can offer in kit form!
Includes Flaps!
All Wood Almost Ready to Fly (ARF) Construction.
Fully Covered

at the Factory!

High level detailing includes panel lines and rivets!
Heavy Duty clamp type T-Beam engine mounts and our industry leading Power Model Engine Mount System.
VMAR Universal Servo Tray for Airtronics, Futaba, JR, Hi-Tech standard servos

P

ushrods

and control surfaces pre-installed

!
Hardware, wheels and tank included!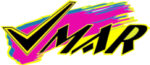 Quality Engineered by Modelers for Modelers!
Only from VMAR Manufacturing... setting the standard in Affordable RC products.
This is a hot item. Get your order in today!
Includes:
Fibreglass pre-trimmed Cowl.
Aluminum Wing Struts.

Heavy Duty

Main Landing Gear.
Steerable Tail Wheel Assembly pre-installed.

H

ardware, lightweight wheels and tank included!
Assembly Manual