www.richmondrc.com >
* SAVE! 40% + (rn_ur)
>
* SAVE! 40% + * Virtual GARAGE SALE Items!
* SAVE! 40% + these items are offered at special "On Sale" prices. These products also appear simultaneously in their respective listing pages based on product line and category.
SAVE BIG $ WITH ON-LINE GARAGE SALE ITEMS AND FREE SHIPPING! We have a variety of what we call our Garage Sale items that we are offering (ON-LINE ORDERS ONLY) on a Final Sale basis. Some items are Brand New. Some are Used with minor cosmetic signs of wear. Some may have OEM packaging. Some may not. If you want a GREAT FINAL SALE DEAL on a Garage Sale item please review the item MORE INFO section before ORDERING ON-LINE!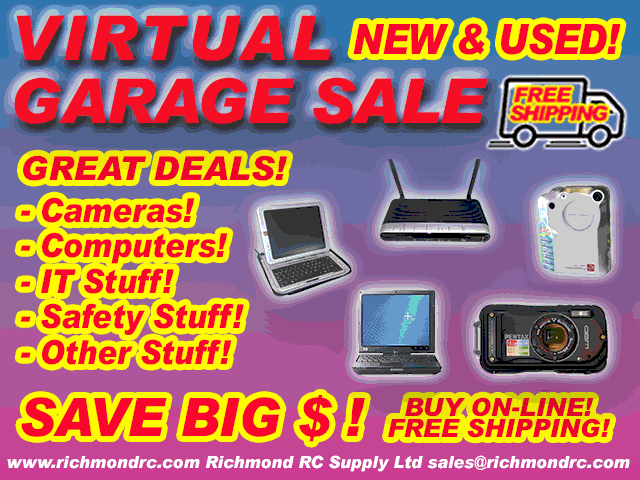 Note: Ordering an Item does not commit you to the purchase. If you change your mind you can easily remove any item from Your Shopping Cart before you Checkout. Subject To Change Without Notice. 20230325 04:43:23